708 Holly Dowling: Daily Dose of Inspirations
Why Perfection is Never Priceless
Ever go on a date with yourself?
Your inner self, that magical place of "inner knowing" that tells you everything you need to know to manifest everything you desire in your business and life?
We all too often fall into the trap of being "human doings" instead of human beings, thinking our success is dependent solely on our outer activity rather than our inner thoughts.
Many of us let our experiences in the world, the world external to us, define who we are. That what "happens to us" IS who we are. We get triggered by events or circumstances, and we react to them, keeping us in an endless circle trapped where we began.
I've learned along my entrepreneurial journey that the truth of success is the exact opposite. That everything emanates from within, that what we're thinking, believing, and feeling actually creates the experiences we are having.
When we truly know what we desire, believe it is possible, or better yet truly believe it has already happened (against all evidence to the contrary), well, we stand a chance of making our dreams a reality.
I know this to be true because I've proven it so many times. But I also struggle to be consistent in my practice, so Holly Dowling arrived at the exact moment of magical synchronicity to share how to manifest your dreams by being consistent in inner work.
If you don't already know her from her book Hollyisms, or her app Daily Dose of Inspiration, Holly Dowling is a highly sought after award-winning Global Keynote Speaker and Inspirational Thought Leader. As an expert in joy and wellbeing, Holly has addressed hundreds of thousands of Fortune 500 executives around the world, Holly facilitates high-level business engagements for global powerhouse organizations including Facebook, Deloitte, Wells Fargo, Cisco, Home Depot, Google, Disney, Accenture, Hilton, Palo Alto Networks, and IBM, among many others.
Formerly Vice President of an international brokerage firm, Holly has infused her over 20 years of extensive management and leadership experience with her passion for inspiring others to discover their untapped potential and brilliance. As founder of the Extraordinary Leader™ program, Holly's unique spirit driven approach has led managers to become stronger leaders, individual contributors to achieve higher levels of performance, and companies to discover new opportunities for success.
Holly's personal story overcoming significant life challenges also reinforces her message of hope and resilience on a global scale; in 2020 she was honored and recognized as a SHERO, thrivers of domestic violence who are making a positive impact on our world.
Vital morning rituals to change the game in life and business
Why being selfish is the most "selfless" thing you can do
Why you don't have to be perfect to be priceless
How to learn how to listen to, trust and deploy your intuition in business
And much more!
Be sure to join the conversation with Holly and me over on the interactive podcast app Podopolo, where you can share your perspectives and she'll take your questions. Download Podopolo here and invite your friends.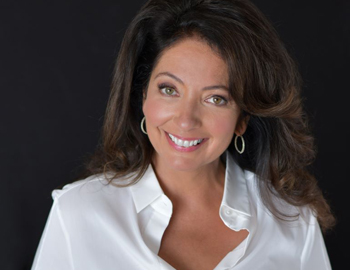 More about Holly at Holly Dowling
Holly Dowling is an award-winning global keynote speaker, top ten inspirational thought leader, author of Hollyisms and creator of the app Daily Dose of Inspirations. A serial entrepreneur with a finance background, Holly now shares her expertise in the joy and well-being space, helping managers to become stronger leaders and Fortune 500 companies worldwide to discover new opportunities for success.
Listen to Holly's podcast A Celebration of You
Get the Transcript HERE
Our Sponsors and Special Offers
Podopolo: The Podcast App Where You Get Prizes – Just for Listening
Discover the perfect podcasts for you and your friends curated automatically to surface what you love from 5 million titles across all genres on the interactive podcasting app that makes listening social and personalized – and profitable for creators. Download now – it's free!  And sign up for our Contest to make a difference in the world and win prizes – just by listening.
Get The 7 Steps to Your Profitable Podcast
Leverage my complimentary 7 Step Guide to engage your tribe with a magnetic podcast that makes you money.
Zero Limits Ventures
How much is your company worth? Want to find out how to boost your valuation? Claim your FREE consult call with Steve Little, who's built and sold 6 of his own companies for 9-figure exits and helps other founders get a 5X to 10X multiple on the sale of their business.
If you liked this episode...
Then you will love these!
Michelle Norris
PODCAST #494 Hard to Kill
Angela Henderson
PODCAST #496 The 7 Profit Pillars
Renée Warren
PODCAST #490 A Place of Giving