705 Kim Woods: Intuitive Business
How to Balance the Masculine and Feminine Within Ourselves
We all know the voice, you know that voice inside yourself that tells you you're not thin enough, smart enough, good enough, experienced enough, whatever enough. It's the voice that cuts you down worse than any bully ever could, the voice that tells you that you're an imposter, that you're not worthy, the voice that convinces you not to love yourself or trust yourself.
Like the iceberg that sank the Titanic, there's stuff hidden deep in our subconscious minds that drives most of what we actually do and achieve, so what would it mean if we turned the ship around and allowed ourselves to truly love and trust ourselves?
There's a short answer: Success beyond our wildest dreams.
Kim Woods is an intuitive business strategist and forecasting expert for high-performing entrepreneurs. She teaches leaders to know, like, and trust themselves with her KLT Method, a heart-centered mix of transformation strategy, astrology, intuition, and woo.
Kim has founded multiple 7 figure brick and mortar businesses and is a former business consultant at Oracle. She shares how she discovered the power of her intuition when she found out how little she knew, liked, and trusted herself when her son was born with significant health issues. She realized she'd spent all of her time building a successful career based on someone else's definition of success and found that she had ultimately lost herself. The crisis with her son forced her to find herself again through relying on her intuition to defy the doctor's predictions for her son's mediocre quality of life, liking herself enough to marry ancient wisdom with western methods and not accept the doctor's plan, and trusting herself to see her strategies through for eight years until she saw complete transformation.
Today she shares how her revolutionary True KLT Process™ weaves intuition with success, pairing ancient wisdom of astrology, healing modalities, and sacred methods with modern techniques through practical methods. Kim turns the traditional KLT factor inside out, so instead of customers needing to know, like, and trust you, YOU need to know, like, and trust yourself. When you do, you create personal, professional, and financial success.
How to be more intuitive in life and business
What it takes to tap into your superpower
Why it's not intuition vs. strategy
How to combine the best of archetypal masculine and feminine energies for success
The KLT Method and how to apply it in your life
How to combine intuitive leadership with competition and collaboration
Why there's nothing more powerful than having The Divine as your business partner
The infinite prosperity of engaging and connecting with your soulmate clients
And much more!
Be sure to join the conversation with Kim and me over on the interactive podcast app Podopolo, where you can share your perspectives and she'll take your questions. Download Podopolo here and invite your friends. And be sure to join Podopolo's Contest to win rewards – just for listening.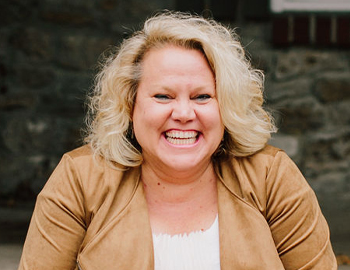 More about Kim Woods at Kim Woods
Kim E Woods is an intuitive business strategist and forecasting expert to high-performing entrepreneurs. She teaches leaders to "know, like, and trust" themselves and their teams with the KLT method combining transformation strategy, astrology, intuition, and woo. Today Kim shares her inspiring story, how women have the power to change the game of business, and practical tips for success.
Take her free KLT quiz
Get the Transcript HERE
Our Sponsors and Special Offers
Podopolo: 5 Million+ Podcasts, Personalized for You
Discover the perfect podcasts for you and your friends curated from 4.5 million across all genres on the podcasting app that makes listening social, personalized and impactful Download now – it's free!  And if you're a podcaster – join us! Learn more here.  
Launch Your Magnetic and Profitable Podcast
If you've been putting off launching your podcast, now is your time. Your voice IS your value, and your passport to engage the world in your true purpose and mission. I'm offering a group Podcast Accelerator so you can connect deeply with your community and attract and best serve your customers.
Get The 7 Steps to Your Profitable Podcast
Leverage my complimentary 7 Step Guide to engage your tribe with a magnetic podcast that makes you money.
Zero Limits Ventures
How much is your company worth? Want to find out how to boost your valuation? Claim your FREE consult call with Steve Little, who's built and sold 6 of his own companies for 9-figure exits and helps other founders get a 5X to 10X multiple on the sale of their business.
If you liked this episode...
Then you will love these!
Michelle Norris
PODCAST #494 Hard to Kill
Angela Henderson
PODCAST #496 The 7 Profit Pillars
Renée Warren
PODCAST #490 A Place of Giving