660 Sandy Forster: Welfare to Millionaire
How to Overcome Money Mindset Blocks
We've all heard about the power of the Law of Attraction, and many of the most successful entrepreneurs say they manifest success simply by focusing their minds on what they wish to attract into their lives.
There's more to it than that.
Because all the vision boards and meditations in the world won't work unless you also take inspired action in alignment with your dreams.
The "inspired action" part is what many missed from The Secret, and Sandy Forster shares how she put the Law of Attraction into disciplined practice to go from welfare to millionaire and now helps many first-time entrepreneurs rewire their minds and take aligned action towards their dream goals.
When her divorce left her a struggling single mom on welfare with a business that was getting her deeper and deeper into six-figure debt, Sandy dedicated herself to becoming a master of the Law of Attraction. From there it wasn't long before she built her first successful 7-figure business and never looked back.
Now with Wildly Wealthy, she coaches entrepreneurs on money mindset, helping them learn all the secrets that propelled her to wealth, a best-selling book, and a dream lifestyle, whether climbing Mt. Kilimanjaro, trekking the Inca Trail to Machu Picchu, diving with dolphins in Hawaii, rafting the Zambezi or swimming in Sacred Mayan underground caves.
Sandy loves inspiring women to believe anything is possible, and then empowering them to break through their blocks, manifest more money and create a life they're truly passionate about.
How to rewire your brain by imagining yourself truly having all the things you've ever dreamed of
Why you get what you're focused on, so if you're thinking about everything you lack, you'll invite more "lack" into your life
Why it's important to feel the joyful emotions of having the things you desire
How to take immediate inspired action, without procrastination
Why perfectionism is nothing more than fear
And much more!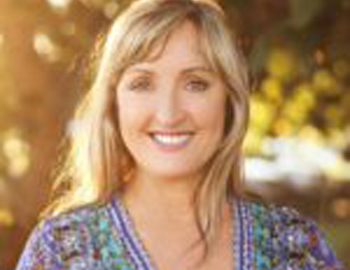 More about Sandy Forster at Wildly Wealthy
Sandy Forster is an International Speaker, Bestselling Author and Multi-Award-Winning Entrepreneur. She's transformed her life from welfare to millionaire, been featured alongside Nicole Kidman in 'Oprah's Aussie Secret' and is recognized as one of the world's leading Money Mindset Coaches.
If you're ready to re-wire your mind, break through your blocks and manifest more money and success, Sandy is offering $400 off her most powerful program: Millionaire Mindset Experience.  Click here
Check out Sandy's book How To Be Wildly Wealthy FAST
Listen to Sandy's podcast Wildly Wealthy Women
Get the Transcript HERE
Wings of Inspired Business was ranked #8 of Entrepreneur Magazine's Top 20 Business Podcasts for 2020 and Feedspot's #2 business podcast for women.
Our Sponsors and Special Offers
Podopolo: 4 Million+ Podcasts, Personalized for You
Discover your new favorite podcasts, interact with hosts and each other, and win rewards as you share content, put lessons into action in your life, and engage in mission-driven quests to improve the world – all in one mobile app that makes listening social and podcasting profitable for creators. Download now – it's free!  And if you're a podcaster – join us! Learn more here.  
Grab Your Wings! Don't Miss the Top Retreat for Women Entrepreneurs
#LiftAsWeClimb … is More Than Words. It's Revenue and Profit. When our curated community of women entrepreneurs joined together for the Wings  Retreat in 2019, magic happened. Together we've exchanged more than $500,000 of new business between us. Yes, women succeed when we take meaningful action to support one another: promote each other, buy from each other, mentor each other, invest in each other. Join us at our 5-star luxury retreat destination in Costa Rica – now July 21-25, 2022 – so you can step into a world where women in business genuinely #LiftAsWeClimb.  Learn more at  wingsexperiences.com/apply – and expect magic.
Launch Your Magnetic and Profitable Podcast
If you've been putting off launching your podcast, now is your time. The world needs to hear your expertise and our message right now. Your voice IS your value, and your passport to engage the world in your true purpose and mission. I'm offering a group Podcast Accelerator at a discount so you can connect deeply with your community and attract and best serve your customers.
Get The 7 Steps to Your Profitable Podcast
Leverage my complimentary 7 Step Guide to engage your tribe with a magnetic podcast that makes you money.
Zero Limits Ventures
How much is your company worth? Want to find out how to boost your valuation? Claim your FREE consult call with Steve Little, who's built and sold 6 of his own companies for 9-figure exits and helps other founders get a 5X to 10X multiple on the sale of their business.
If you liked this episode...
Then you will love these!
Michelle Norris
PODCAST #494 Hard to Kill
Angela Henderson
PODCAST #496 The 7 Profit Pillars
Renée Warren
PODCAST #490 A Place of Giving