635 Victoria Kennedy: The Power of Positive PR
Making a buying decision is all about trust.
So, who are you more likely to trust: A company shouting "me, me, me" or a business or brand that has been featured in a positive way in top publications, podcasts, or on TV?
You already know intuitively that third-party or independent endorsements carry a lot more weight.
That's why PR is a vital part of your business success.
So how to land positive PR?
Victoria Kennedy is a former opera singer turned PR maven who helps companies and individuals leverage digital PR to increase their visibility and directly grow their revenue.
Victoria once sang a duet with legend, Andrea Bocelli, and along the way in her opera career she learned a lot about how to get media attention. These days she's the CEO of Victorious PR, a media agency that helps business owners get featured in industry-specific publications, local press, podcasts, and top publications so they can establish themselves as Industry Leaders in their fields.
How to get the attention of journalists and producers
Why it's important to understand what a journalist is looking for and how to make your story "angle" relevant to them and their audience
When and how best to communicate with journalists and develop a good relationship
Why earned media makes your advertising and marketing spend go further
Plus how to reinvent yourself
And much more!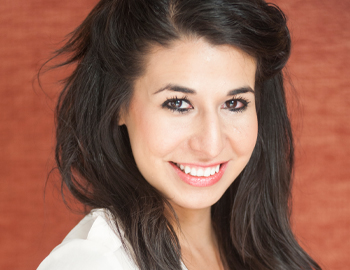 More about Victoria Kennedy at Victorious PR
Victoria Kennedy is a former opera singer who now helps companies and individuals leverage digital PR to increase their visibility and grow their revenue as the CEO and founder of Victorious PR. She's been featured in over 200 publications including Forbes, Entrepreneur, Yahoo Finance, TV & radio stations, and the TEDx stage, and shares today how to land lucrative "earned media" for your brand or business.
Grab Victoria Kennedy's FREE Guide on how to get published in the top publications!
Get the Transcript HERE
Our Sponsors and Special Offers
Podopolo – Almost 4 Million Podcasts, Personalized for You
Discover your new favorite podcasts, interact with hosts and each other, and win prizes, freebies, special discounts and more as you share content, put lessons into action in your life, and engage in mission-driven quests to improve the world – all in one mobile app. Get on the waitlist now! And if you're a podcaster – join us! Learn more here.
Grab Your Wings! Don't Miss the Top Retreat for Women Entrepreneurs
#LiftAsWeClimb … is More Than Words. It's Revenue and Profit. When our curated community of women entrepreneurs joined together for the Wings  Retreat in 2019, magic happened. Together we've exchanged more than $500,000 of new business between us. Yes, women succeed when we take meaningful action to support one another: promote each other, buy from each other, mentor each other, invest in each other. So join us at our 5-star luxury retreat destination in Costa Rica this October 20-24 so you can step into a world where women in business genuinely #LiftAsWeClimb. Learn more at wingsexperiences.com/apply – and expect magic.
Launch Your Magnetic and Profitable Podcast
If you've been putting off launching your podcast, now is your time. The world needs to hear your expertise and our message right now. Your voice IS your value, and your passport to engage the world in your true purpose and mission. I'm offering a group Podcast Accelerator at a discount so you can connect deeply with your community and attract and best serve your customers.
Get The 7 Steps to Your Profitable Podcast
Leverage my complimentary 7 Step Guide to engage your tribe with a magnetic podcast that makes you money.
Zero Limits Ventures
How much is your company worth? Want to find out how to boost your valuation? Claim your FREE consult call with Steve Little, who's built and sold 6 of his own companies for 9-figure exits and helps other founders get a 5X to 10X multiple on the sale of their business.
If you liked this episode...
Then you will love these!
Michelle Norris
PODCAST #494 Hard to Kill
Angela Henderson
PODCAST #496 The 7 Profit Pillars
Renée Warren
PODCAST #490 A Place of Giving